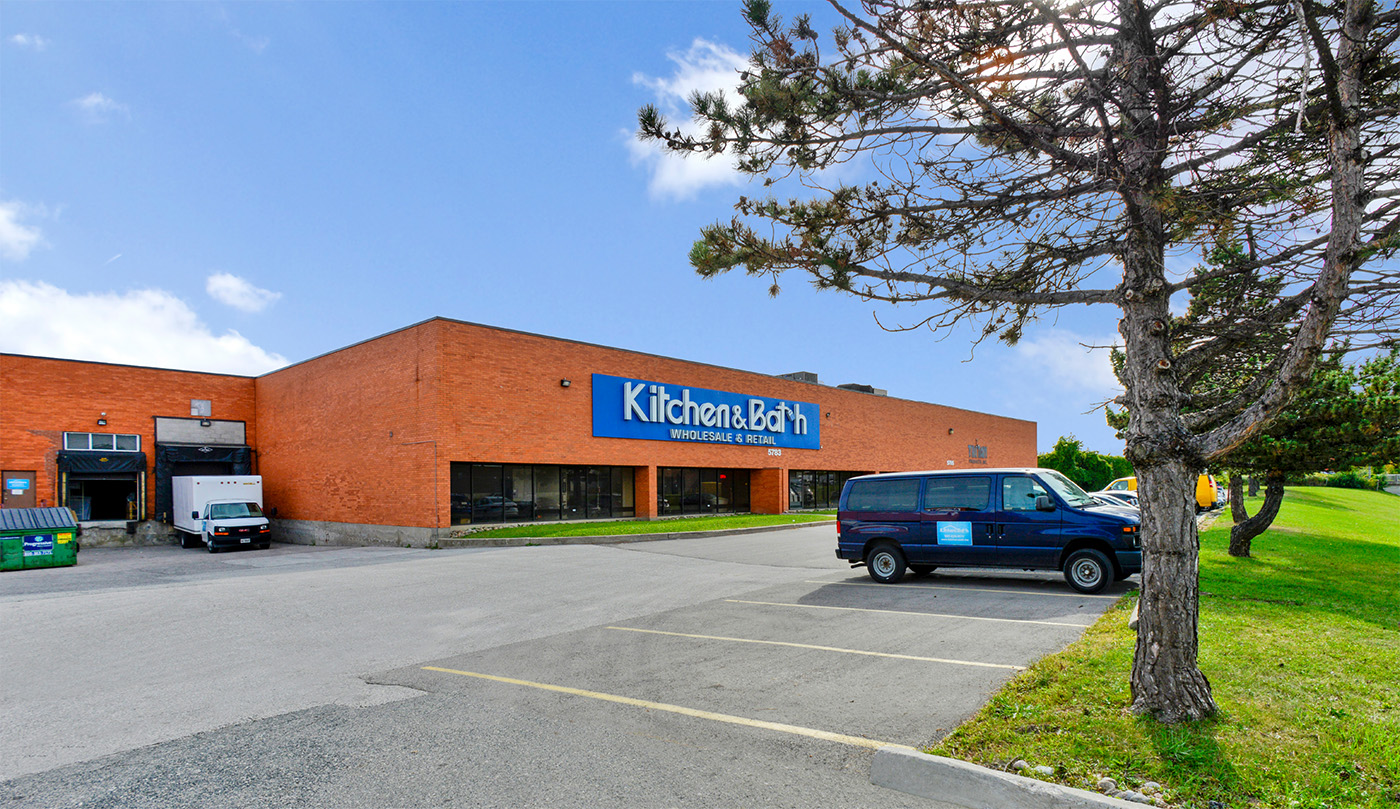 Approximately 130,000 sq. ft.
Located at Steeles Ave. west of Weston Road.
Multiple tenancies of 24,000 sq. ft.and up.
Minutes from Highway 400, just west of Weston Road and Fenmar Drive/Pine Valley Drive, this property also has railway possibilities at the rear of the premises.
Many offices include full height glass partitions and carpeting throughout.
Truck-level doors and drive-in doors with a clearance height of 20 feet and a 30 ft. span between columns.
5781 – 5789 Steeles Avenue West
Use: Industrial
Industrial-front retail
Facing directly on to Steeles Avenue.
There are currently no available units at this property.